Performer/ Dancer/ Choreographer/ Teacher/
Director/ Dramaturg/ Visual interpreter/
Certified Teacher of Klein Technique™/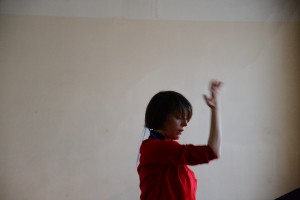 Jannine Rivel works within the field of dance with movement through choreography, dance and teaching. She produces and choreographs her own work and she enjoys working and dancing in collaborations with movement based artists and performers. She is also a Certified Teacher of Klein Technique™ and teaches ongoing classes  and travels internationally to teach workshops.
Jannine is interested in movement possibilities, choices and the relationship between stillness and movement. The movements are often an important part of the choreographic form and often her movements starts in the relation between the body, its functions and how it moves in moving.
In teaching she shares her knowledge and learns.
Website is being updated and changed!